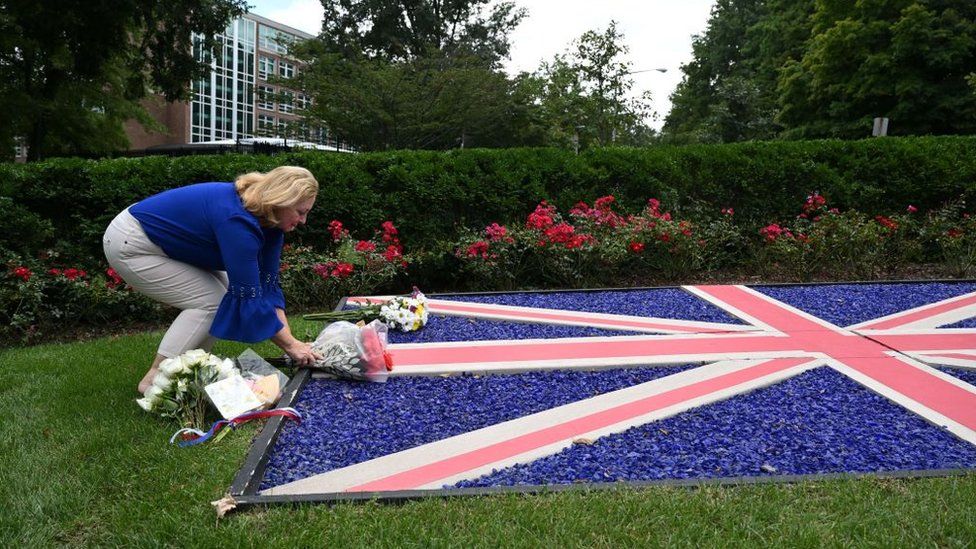 Condolences have poured in from around the world following the death of Queen Elizabeth II.
Flags have been lowered to half-mast at various locations, including the White House and US Capitol in Washington DC.
Crowds have gathered to mourn and leave flowers in the Queen's memory.
In the 56 nations of the Commonwealth, national leaders broke the news and paid tribute to the Queen. President Nana Akufo-Addo of Ghana praised her role in overseeing "the dramatic transformation of the Union".
The UK's longest-serving monarch died at Balmoral aged 96, following a 70-year reign.